As an architect and maker of objects, I am drawn to bespoke and hand-make objects. If you like inconspicuous luxury like me then the progressive purveyor of artisan footwear and leather goods, Hender Schemes will most definitely appeal to you.
Hender Scheme's founder and designer Ryo Kashiwazaki pays homage to iconic sneaker silhouettes, these include the Nike Airforce 1, Air Jordan 4's. Adidas Superstars and New Balance's 1300 trainers just to name a few. Hender Scheme combines modern style and traditional manufacturing techniques to a familiar and iconic shoe design by hand in durable, high quality vegetable tanned leather,
The finish is meticulous and the shoes have a undisputed artisan and Japanese sensibility about them, which means they are understated and often go un-noticed to the average person, but those on the street who know sneakers and fashion will glance at you with upmost respect or outright envy. Over time, the shoes develop a patina unique to the owner, adding a bespoke textural aesthetic. All styles come in both nude vegetable tanned leather or black vegetable tanned leather.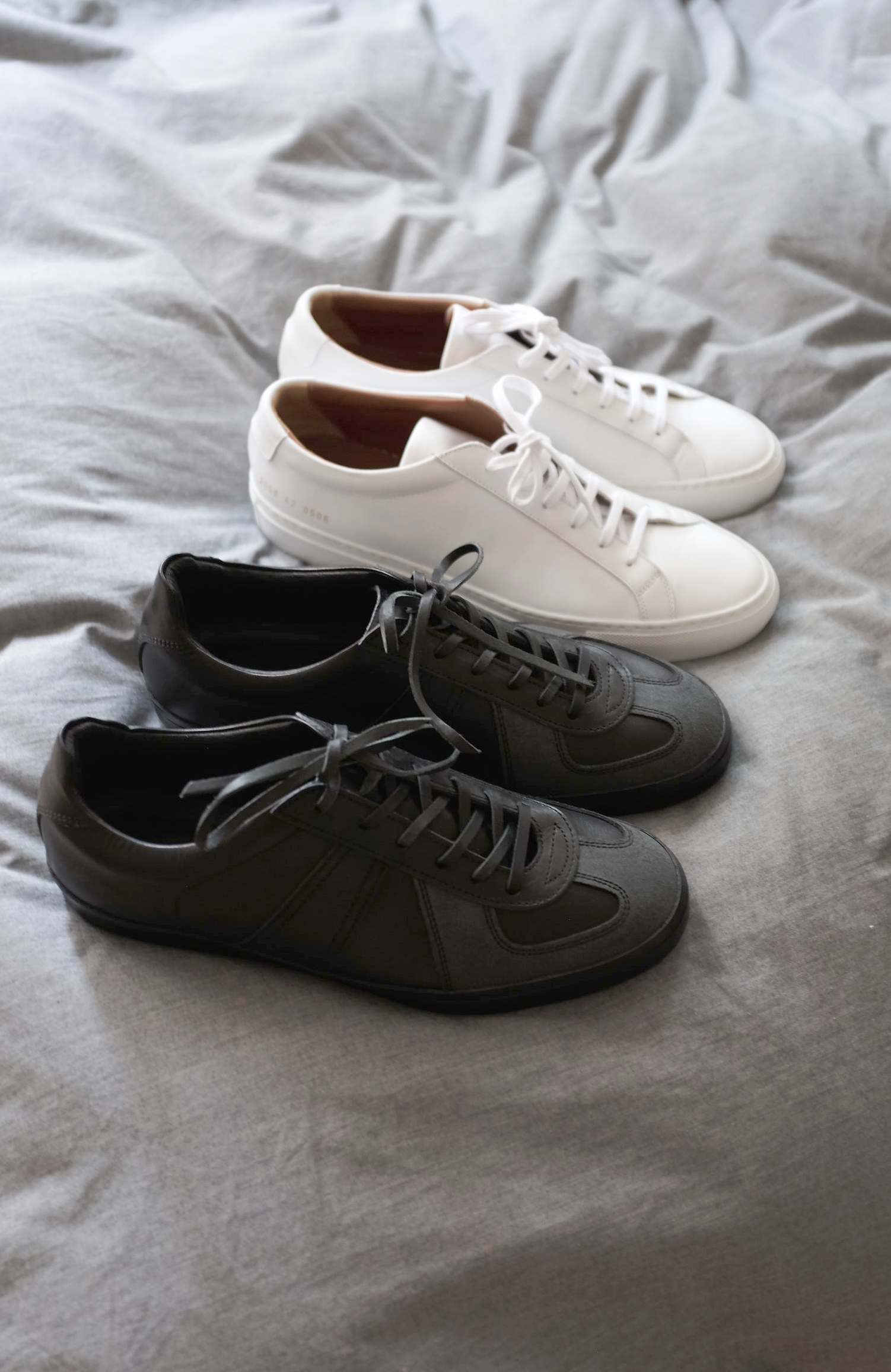 As an admirer of the Maison Margiela Replica silhouette (German military trainer). I decided to purchase Hender Schme's MP-05 silhouette. The combination of a german design which is hand made by a Japanese artisan had me very excited. The MP-05 is finished in premium black cowhide and is complemented with matching leather laces, along with suede accents.
So with most of their SKU's running in excess of $1000 USD a pair, are they really worth the exorbitant price tag if you can even manage to get your hands on a pair? To put it into perspective, for the same price of a pair you could buy three pairs of the Common Project Achilles, or ten pairs of Adidas Stan Smiths!
If you do decide to purchase these, I personally recommend you try a pair to try in person first and, let's be honest here $1000 USD could go towards a lot of other things.
"I still have my feet on the ground, I just wear better shoes." - Oprah Winfrey
Buy here
henderscheme.com
Also available at MR PORTER
www.mrporter.com
---------
dress well, drink well. live well
L.M