INTRODUCTION
NOMOS Glashütte is a brand that has inspired me and continues to inspire me on many facets, It is a brand that I have the highest level of respect for not only in the world of horology, but as a brand that meticulously considers the minute details of everything they do with great design sensibility and precision a very german thing). Arguably as one of NOMOS's biggest enthusiast in Australia, I was very excited at the announcement of this special occasion
NOMOS x MONARDS x THE KETTLE BLACK
To celebrate the announcement of NOMOS's second Authorised Retailer in Australia and the first one in Melbourne, Friends of Mr. Gumbatron Monards and NOMOS Glashütte held a Pop-Up Store in the private dining room of The Kettle Black Cafe in South Melbourne (28th and 29th of May).
NOMOS and Coffee, it really doesn't get more Mr. Gumbatron than this. Here at the event they showcased not only the beautiful watches manufactured in Glashütte, Germany, but also the design aesthetics, and the technical achievements of the company. All this was enjoyed with a flat white coffee in hand of course.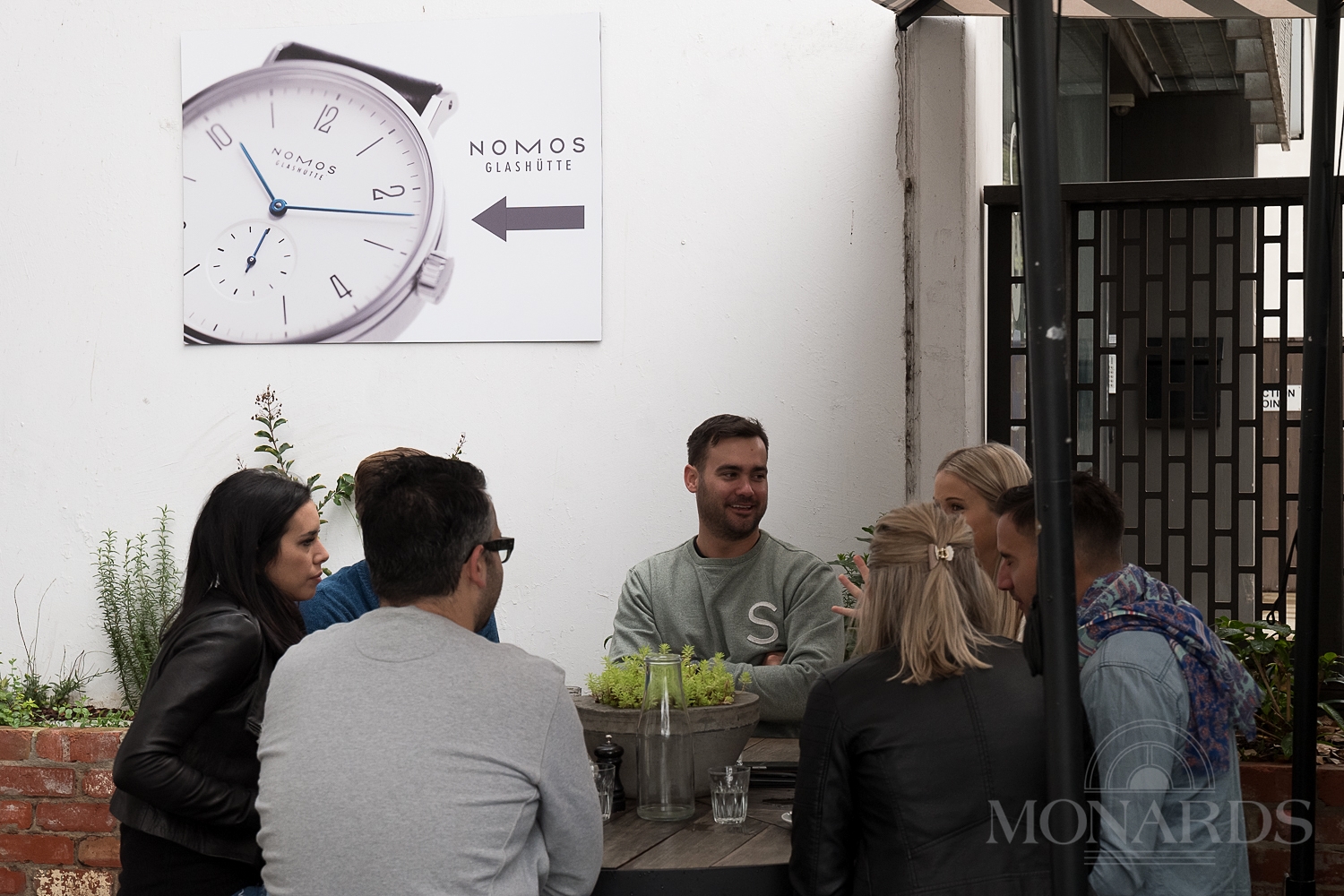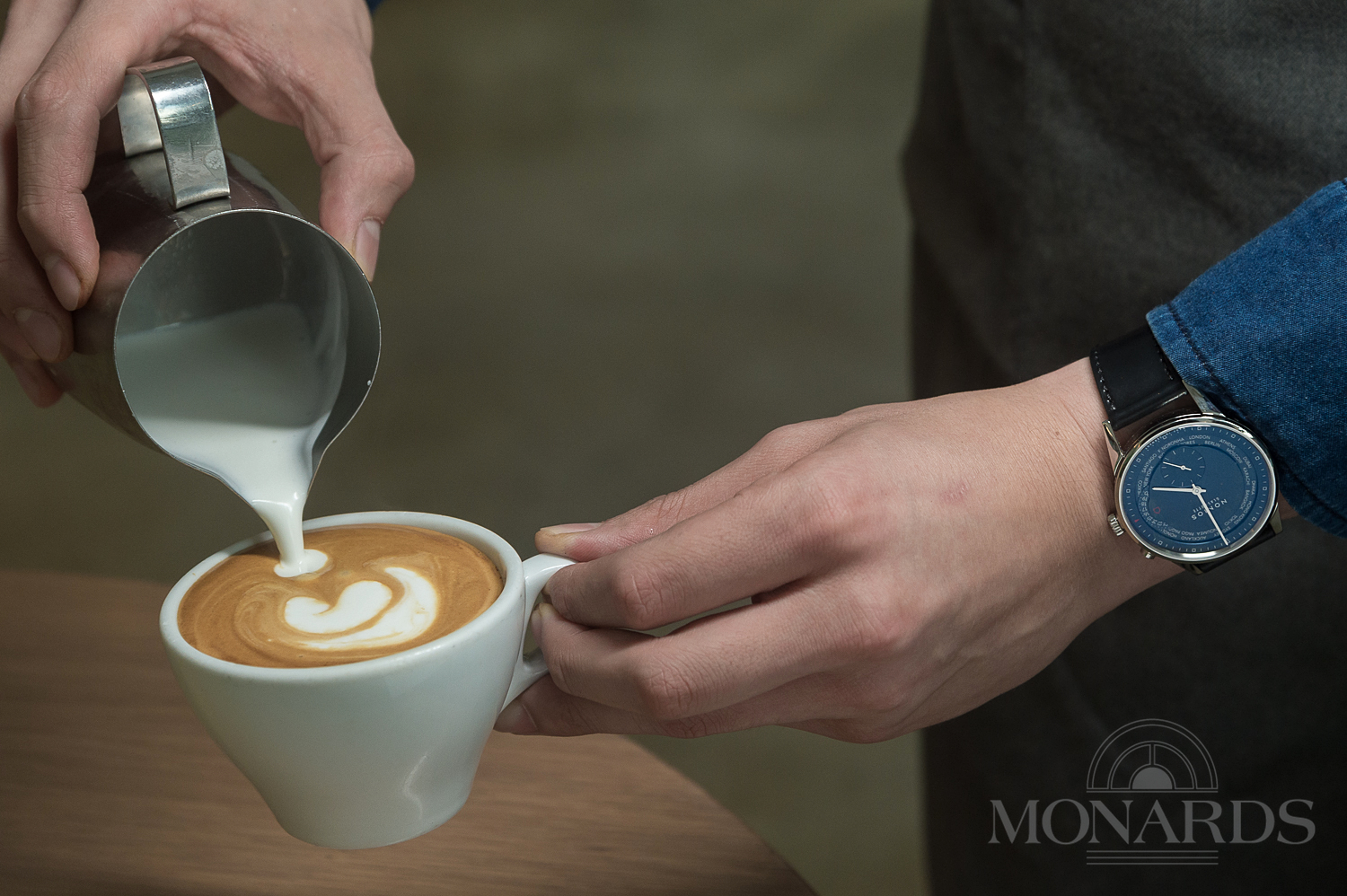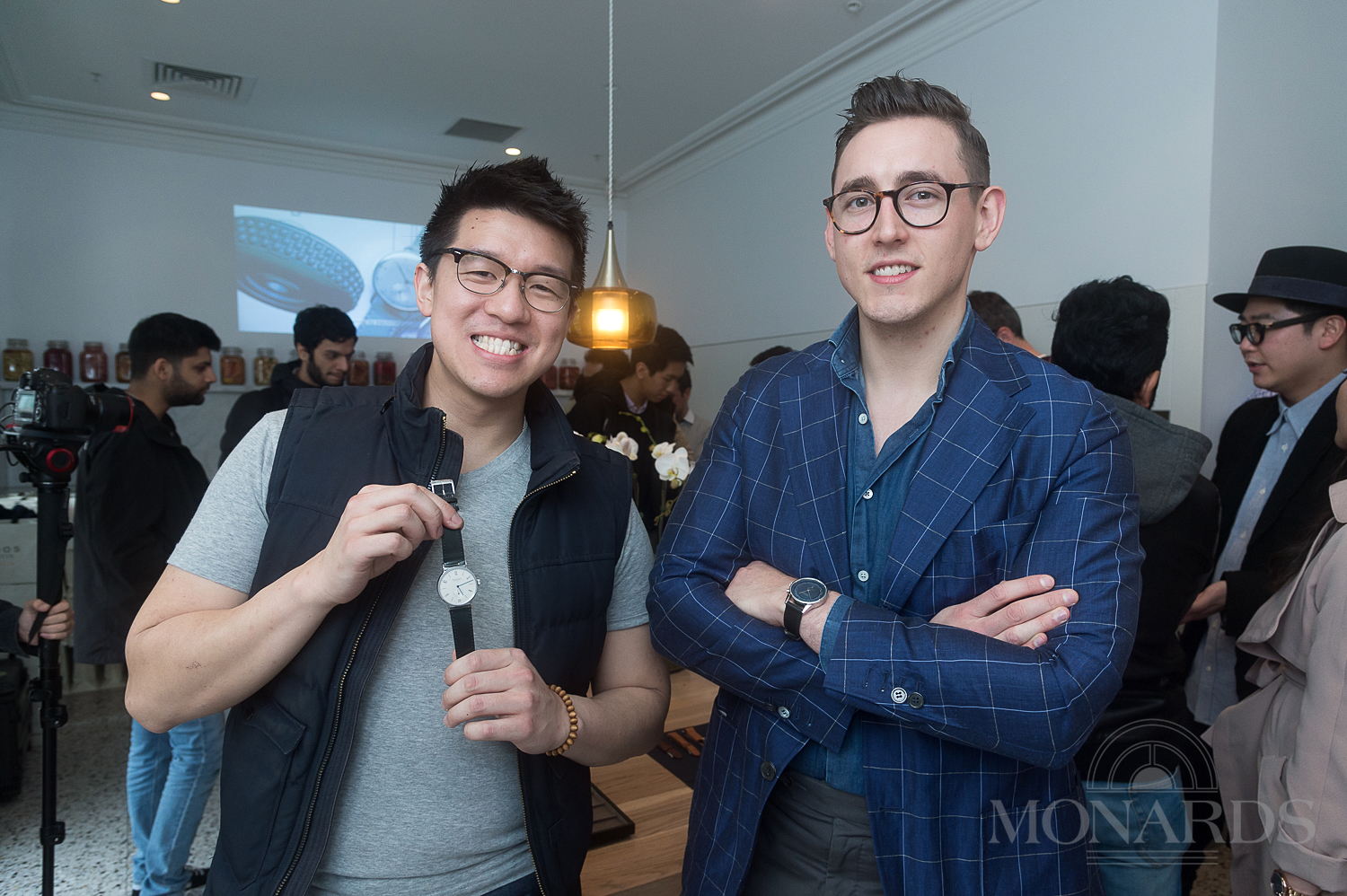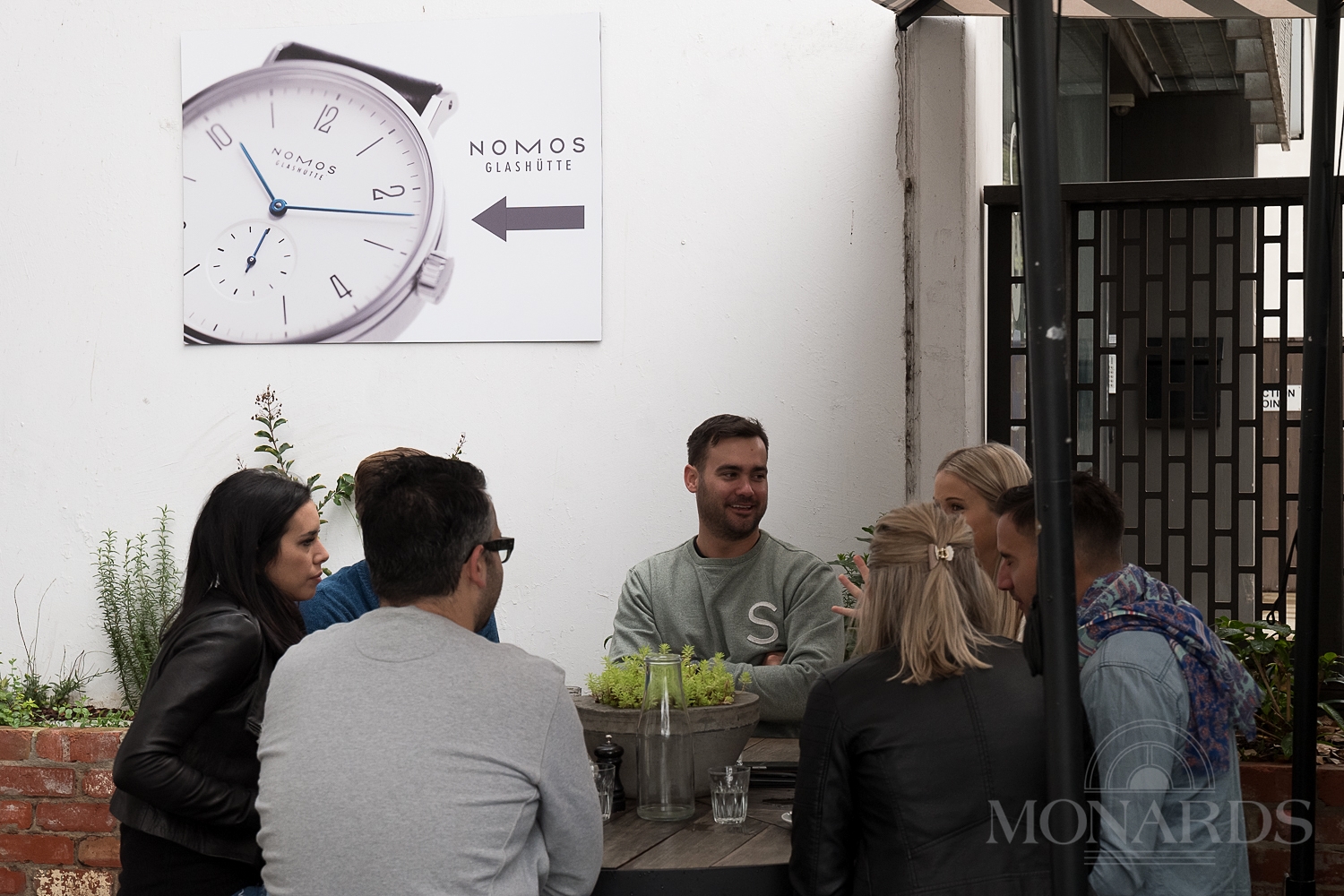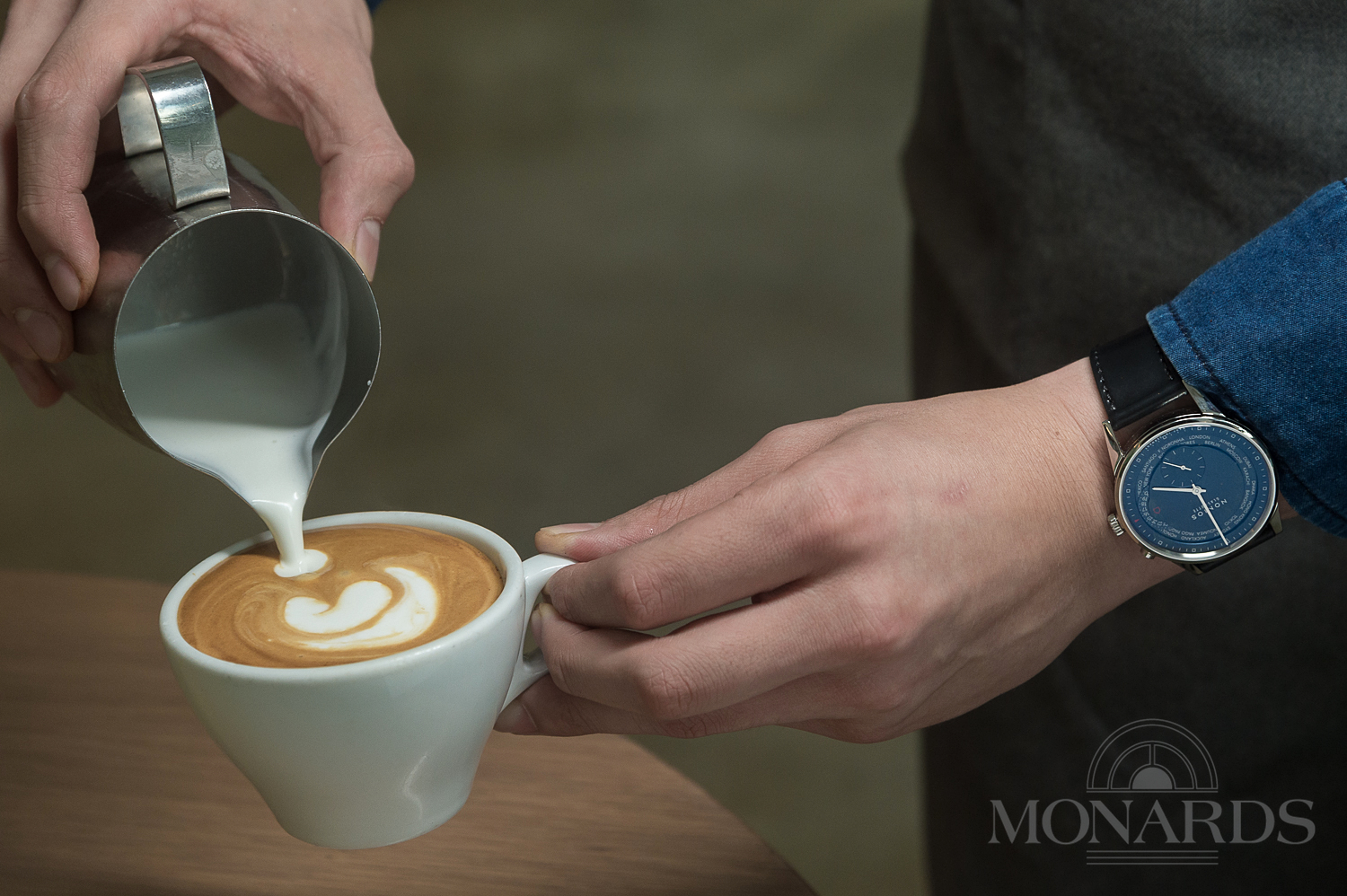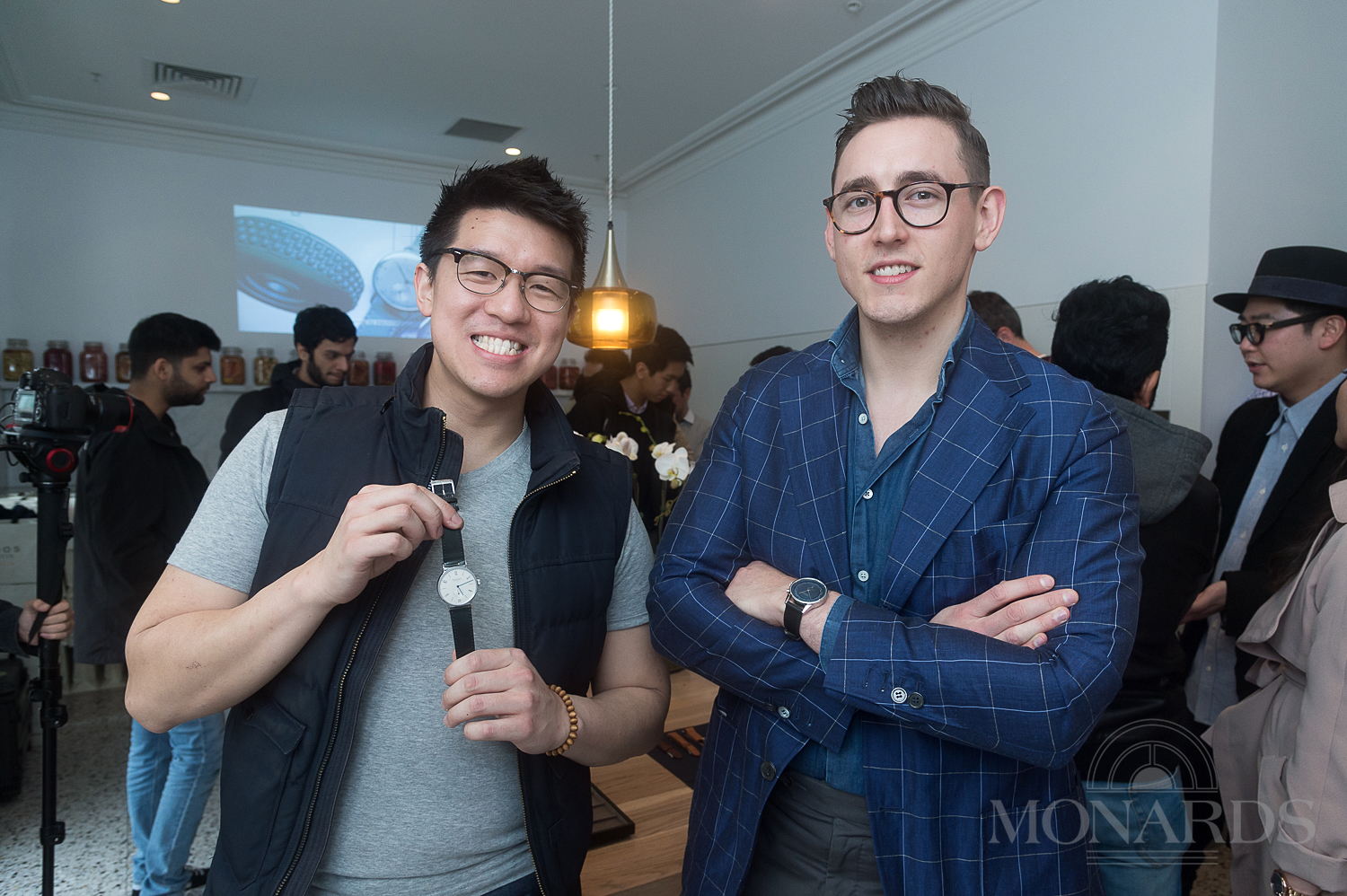 NOMOS Glashütte is a independent manufacturer of affordable timepieces from Glashütte, Germany, with a focus on in-house production of it's movements, quality design and affordability. With a architectural philosophy and minimalist bauhaus design language, it is no wonder the brand has received much praise in the way of design awards, which include winning the Red Dot Design Award, the iF Product Design Award and the Good Design Award multiple times.
NOMOS watches are understated and beautifully designed with exceptional quality. they have an elegant design sensibility that is also playful and distinctive. NOMOS is widely worn by people in the creative industries but, they are versatile enough to be worn by just about anyone. There is no doubt that if enjoy the fine watches from this German watchmaker, you also have a great appreciation and interest in quality designed products. because theres is no denying the beauty of these minimalist timepeices.
The NOMOS brand story is also integral to the watch making business and it's homage is inherent in each of their beautifully crafted watches.
Images & Video courtesy of Monards.
NOMOS is often coined the 'Architects watch', being an Architect by profession myself, I am also proud to be an owner of these wonderful timepeices, and I think it matches the stereotype perfectly.


If you want to see more NOMOS and Coffee follow Mr. Gumbatron on instagram here.
Do you also own a NOMOS? or just love these timepeices? let me know in the comments below.
---------
RELATED
My interview with Time and Tide Watches on my first NOMOS WATCH, read here.
Shop Nomos
Monards Australia
www.monards.com.au

Nomos Glashutte
www.nomos-glashuette.com
---------
dress well, drink well, live well
.
L.M